The coffee table is the unsung hero of the modern home. This multipurpose piece of furniture serves more as a necessity than a luxury item. Without one, is your living room even a living room?
However, selecting the right one can be quite a challenge, and many people are unaware that coffee table heights can vary quite a bit. Is it better to choose a taller or shorter table? Which factors should you consider before making a purchase for your perfect coffee table? Continue reading to learn more.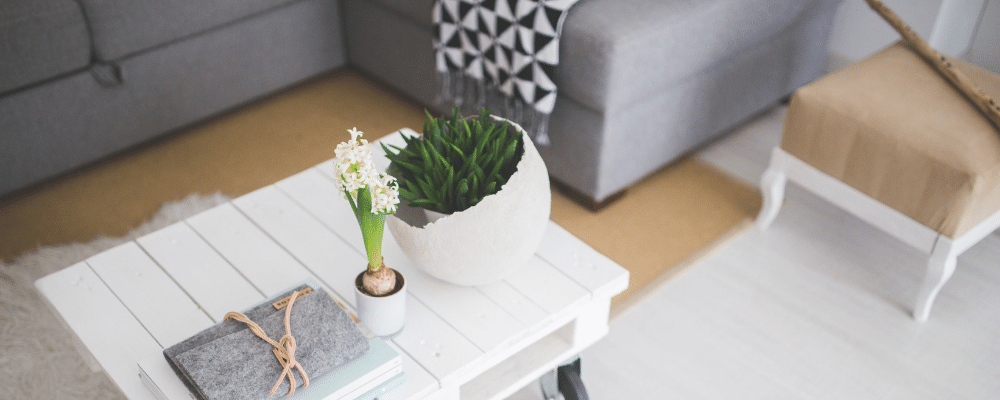 How High Should A Coffee Table Be?
If you are short on time, the standard height of coffee tables typically varies between 16-21 inches. However, there are options out there that are as small as 11 inches and as tall as 24 inches. 
What to consider before buying a coffee table?
Before you start looking for your dream coffee table there are a few things that you'll need to consider. 
1. Location and measurements 
Where are you planning on placing your coffee table? Is your living room big enough for the table you want? Measure out your current space and all the existing furniture that you have. This will give you an idea of the length and width dimensions that will work for your space.
We recommend that you follow the 'two thirds' rule to determine the ideal length of your coffee table. This means that the length of your table should be about two-thirds of the length of your sofa. This will help to ensure that your coffee table looks proportionate to the seating area around it.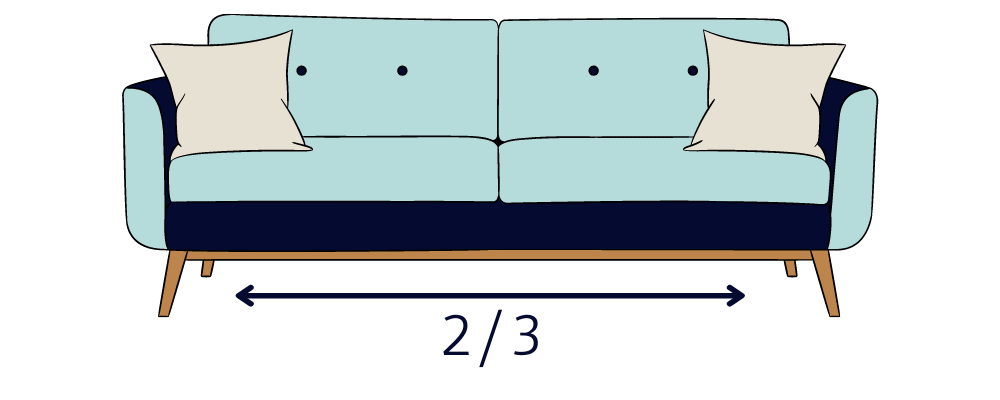 3. The coffee tables' purpose
If you're planning on using it as a place for everyone in your family and/or guests, chances are that it will need to be taller than those who won't regularly use it—for example, if you have young children or people with disabilities. As they will want to play board games on it or use it for a place to rest their drinks or accessories.
Coffee Table Height vs Sofa Height
The height of both your coffee table and sofa should work in sync with each other. For a sofa height of 20 inches, a coffee table height of 16″ to 18″ would be ideal.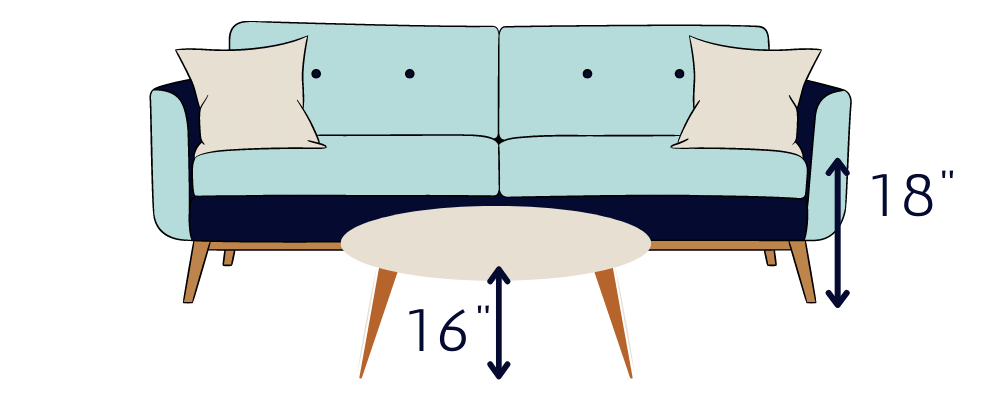 This is in keeping with the rule of thumb that the coffee table shouldn't be more than 1-2 inches lower than the seat cushion. In other words, if your seat cushion is 18" tall, then the ideal height for your coffee table would be between 16-17 inches, and if your seat cushion is 20" tall, then you would choose a table that is 18-19 inches tall, etc.
Nevertheless, it's not unusual to have a coffee table that's higher than your sofa. The coffee table is likely to be higher than your seating area if you have a shorter sofa, you have small pets that like to climb on top of furniture, want storage underneath your table, or own a ground sofa. 
Higher coffee tables with a height between 19-21 inches are often  preferred for a sofa that is lower than 17'' (the average height for a sofa). If you have a ground sofa or a low-profile sofa such as a futon then even a low level coffee table will appear taller.
Imagine how you would like your seating area to look. How will you use the space? If you have guests over, opt for a taller coffee table so they can reach their drinks. Likewise, if you are eating dinner at the table, a taller table might be the best option.
The seating arrangement you choose should be comfortable so that everyone can easily reach the table.
Your coffee table should be at least one foot away from your sofa. Leaving an adequate floor space around the table will allow for you and your guests to be able to hop on and off the sofa and stretch out your legs while seated, it also means that you have less chance of bumping into the table as you walk around.
The shape of your coffee table will enhance the overall set up of your living room.
Round coffee tables complement corner sofas, look nice with overstuffed sofas and help soften the style of your living room as they add warmth to the décor.
With an oval table, your living room can feel more aesthetically pleasing. This is a great option if your decor has a lot of sharp lines.
Best option if you want to maintain sharp lines within your décor, and if you want a more modern feel.
There are seven different styles of coffee table to choose from. The style that you pick could also depend on the height that you're looking for.
The perfect style if you're after a little creative flare and want to make your coffee table a statement piece in your living room. Like the modern styles they also feature glass tops and metal or wood bases, but with very bold accents. 
One of the more common styles of coffee table. The Shaker is minimal in design but visually appealing. They tend to have draws included for increased functionality.
Mid-Century coffee tables refers  to the interior design style that was popular from the1950s-1960s. They're minimal in style with simple clean lines. Best for those who want a stylish but fuss free coffee table.
Industrial coffee tables will add a lot of character to your living room. Perfect for adding a little contrast to more modern and cleaner furniture.
These coffee tables will add a refined look to any room. Square or rectangular in shape, with thick sturdy legs and an equally thick flat table top.
The perfect coffee table if you're décor is more countryside rustic than city modern. Cottage coffee table can transform any living room