When it comes to styling your living room, figuring out how to place a rug under a coffee table for the best effect is not as straightforward as you may think.  A coffee table is a strong focal point in any living space and will draw the eye immediately.  If the rug isn't right, there is nowhere to hide. 
In this article we will be looking at  areas of interest that you need to keep in mind when placing a rug under your coffee table and will answer some of the most commonly asked questions around the topic.
1. What size rug should you place under a coffee table?
The first place to start is to decide what size rug you wish to use. If you have an area rug then essentially the coffee table should sit in the middle of it.  An area rug covers a larger area and all the furniture will sit on it –  or at least the front legs will.
If you are going to use a smaller rug then there should be a certain amount of space around the table – if your rug is too small, your coffee table will look like a floating island.  The general rule is the rug should extend about a third again beyond the edge of the table.  See below for some typical measurements.
Shape of coffee table

Size of coffee table

Recommended rug size

Rectangular

90 x 45 cm

120 x 180 cm

120 x 45 cm

150 x 220 cm

162 x 64 cm

180 x 270 cm

Square

90 x 90 cm

150 x 150 cm

140 x 140 cm

180 x 180 cm

Round

90cm dia

120 x 180 cm or 150 cm dia

120cm dia

180 cm dia

Oval

60 cm length

90 x 150 cm

135 cm length

120 x 180 cm

Table set

Smallest table 45cm




Largest table 90cm

90 x 50cm for 2 table set




150 x 240cm for 3 table set

Asymmetric

120cm length or less

150 x 240cm or larger
2. Can I put a round coffee table on a round rug?
Yes, but you can also place a round coffe table on a square rectangular or oval rug – it's all about the styling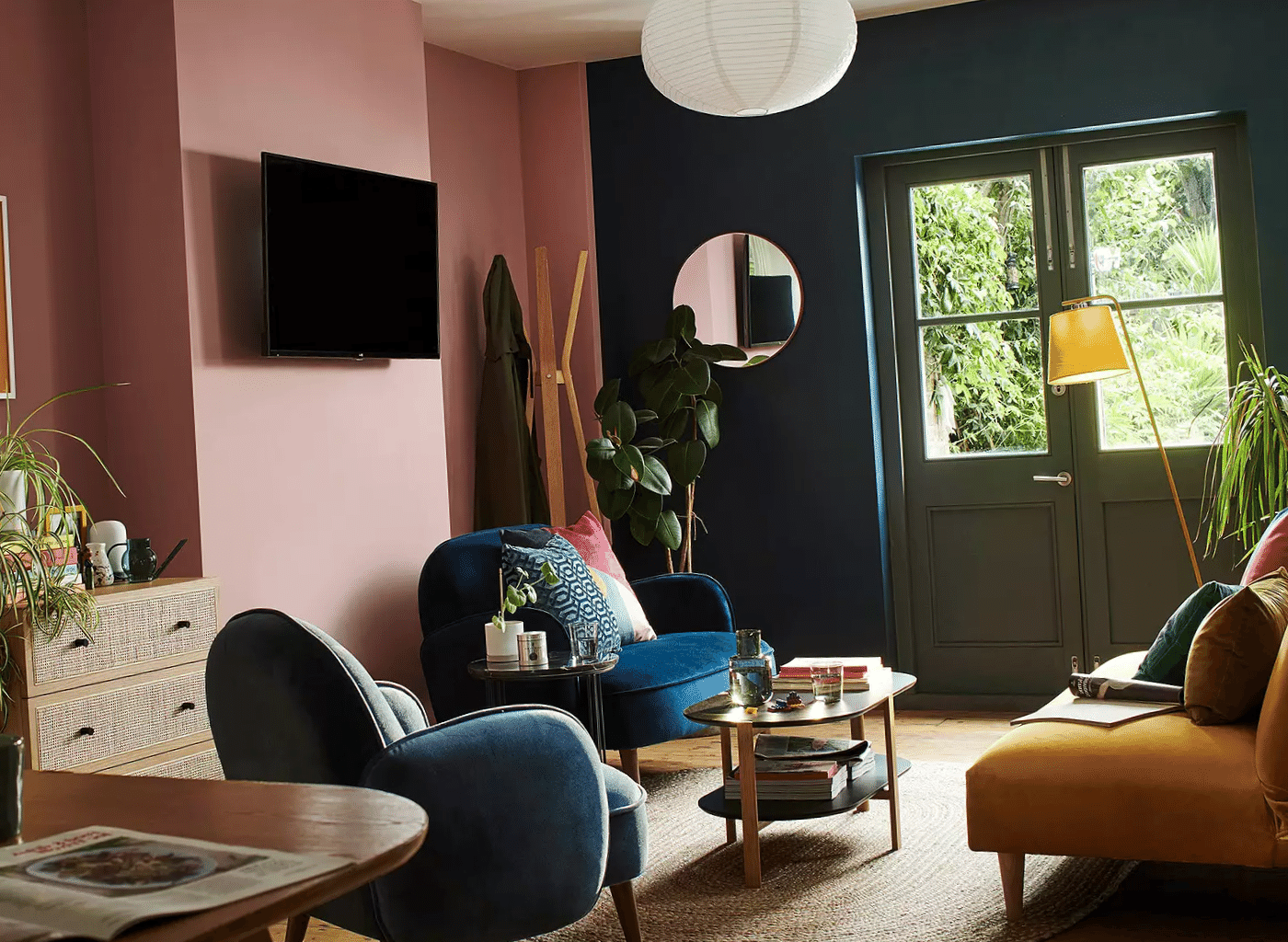 The above shows how by using texture you can build layers of interest even by using the same shape.
The same is true for other shaped tables.  This oval one looks great sat at an angle on a rectangular rug.
3. Patterned or plain rug
A patterned or plain rug can look equally good beneath a coffee table.  You will need to think about how to style your other soft furnishings alongside them and decide what takes precedence-your rug or your table.  Take a look below at the different effects each one gives. Placing a plain table on a patterned rug can really make it pop.  If you prefer a more calming scheme then go easy on the pattern.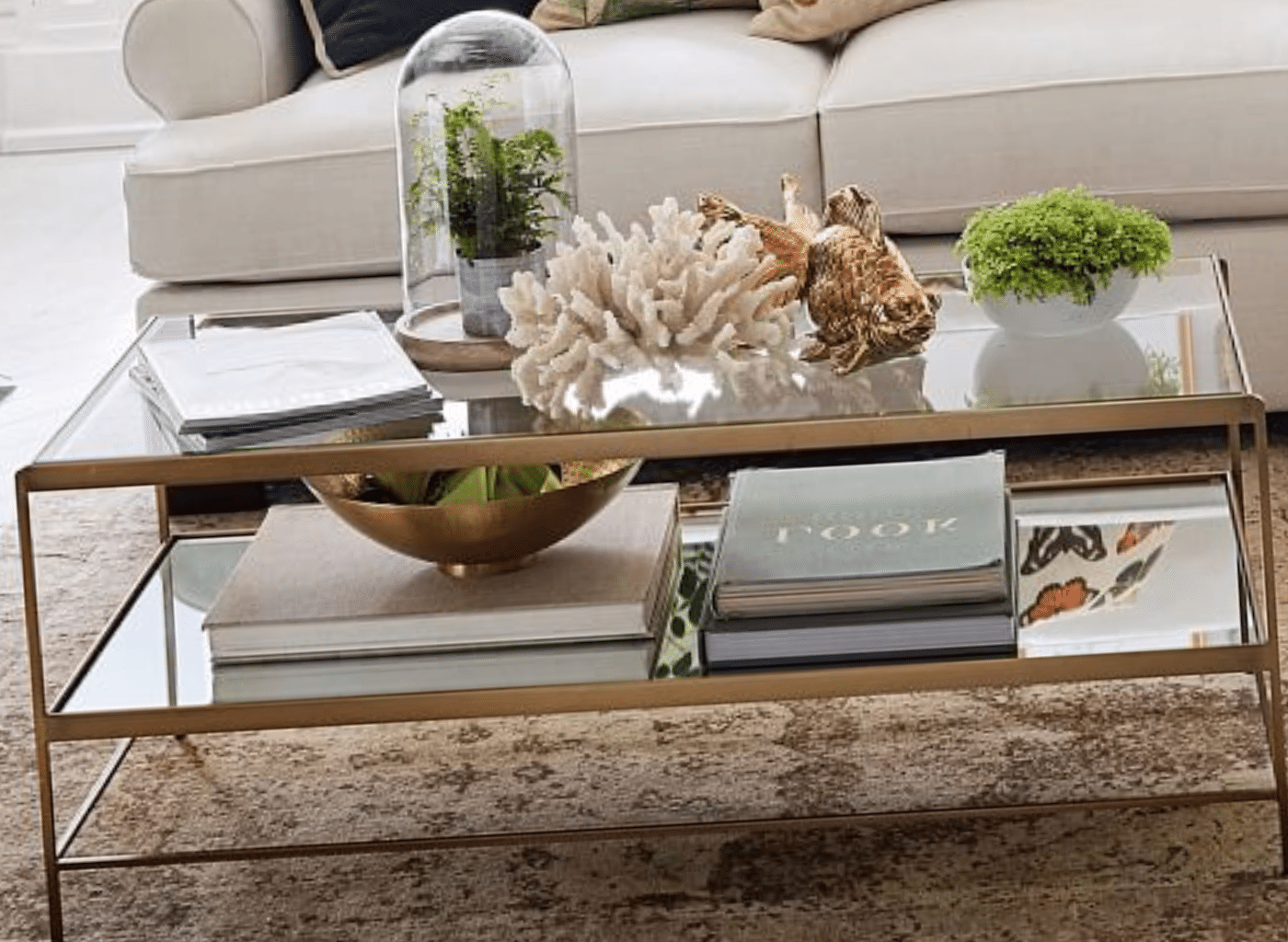 If you have a particularly vibrant rug, then a glass coffee table  can work really well. By combining the functionality of your table while not hiding your star attraction you have the best of both worlds.
Rugs are a great way of introducing added  texture to your space, whether you are placing them on a hard floor or on an existing carpet.  Different fabric and finishes give greater depth to your scheme which keeps your eyes interested.  If you do want to use a sheepskin rug, a spindle leg table will ensure it won't wobble.
How good a coffee table looks on your rug can also be defined by the palette you choose.  Muted tones give a calm and restful feel.  Or go for contrasting clashes to create drama in your living room.  A colour wheel can be really helpful when trying to decide.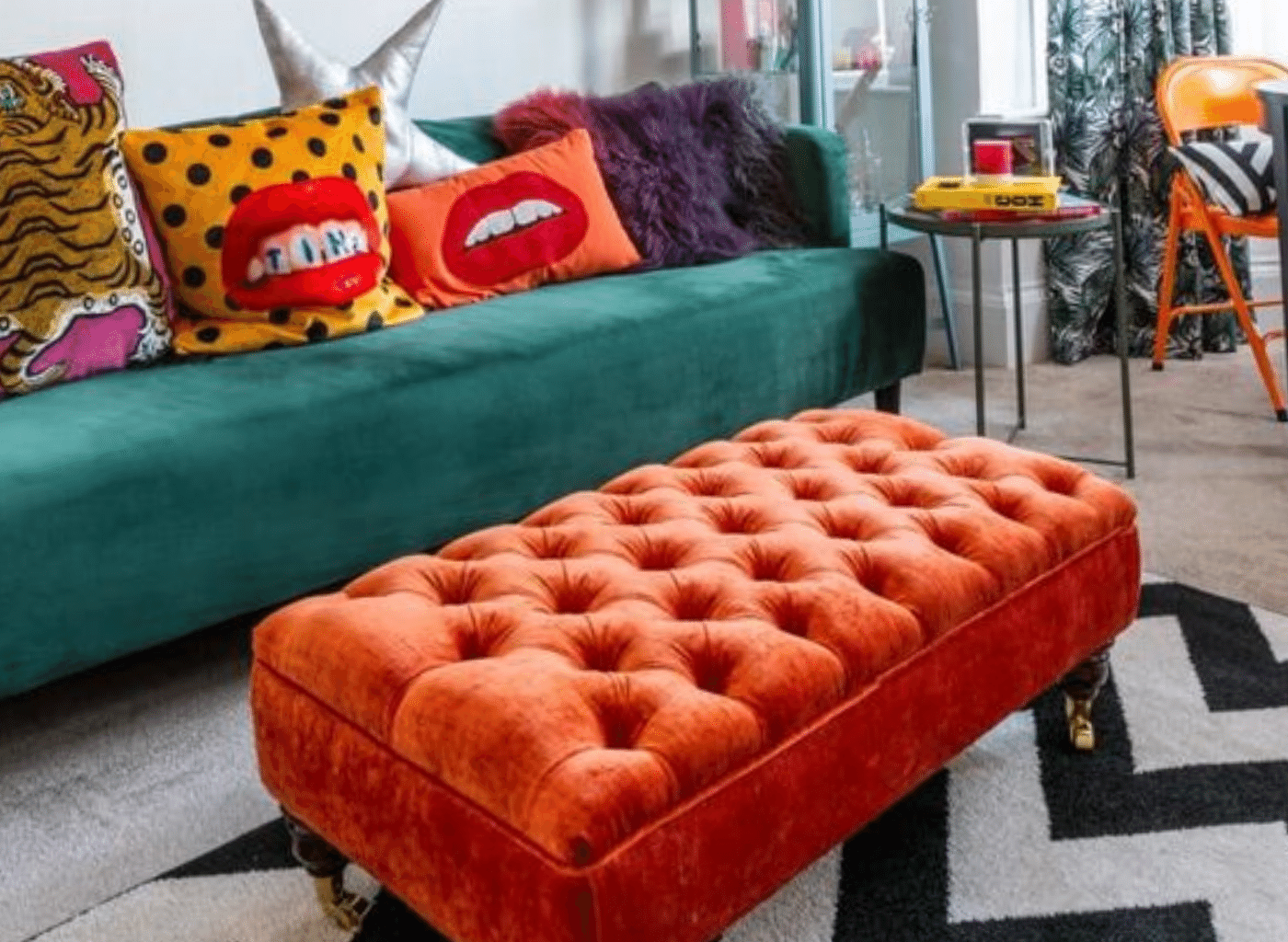 6. How to style an area rug
An area rug is one which, as the name suggests, covers a large surface area. It can often almost reach the walls to act more like a fitted carpet.  In general though, an area rug means all the furniture you have in the main centre of your space will be sitting or part sitting on it.  Placing a coffee table on this size rug is more likely to be dictated by your furniture and what function you want your coffee table to have.  For example, if you want a  coffee table that works well with with a reclining sofa or you are short of space it can be placed where it is most appropriate without affecting the overall design
So far we have concentrated on traditional shapes of coffee tables and rugs but there is more of a trend than ever for more abstract, organic shapes.  You can try mixing a curved coffee table on a rectangular rug which can frame it beautifully or place an abstract coffee table on an unusual shaped rug.  Remember to keep the size of the rug about a third larger than the table.
Rug under coffee table FAQ's
Is it OK to have a rug just under the coffee table?
Yes you can just have a rug under the coffee table only but choose the right size and shape.
Can you use an area rug under a coffee table?
Yes, area rugs work well under a coffee table, pay attention to placement of your furniture.
Should you put a round rug under a round coffee table?
You can use a round rug under a round coffee table but equally, other shapes work well too.
Can you put a sheepskin rug under the coffee table?
Yes – it will look great.  A spindled legged table will help stability.
What size rug should you put under a coffee table?
Aim for a rug at least one third bigger than your table.
By now you will see that there is quite a lot to consider when either choosing a new rug and/or coffee table and then deciding how to place them.  If you follow the above advice we are confident your living room will look like its been styled by an expert and have your friends and family asking for tips.  Whatever you decide in the end-enjoy the process.