A summer house or garden room gives extra space for you to enjoy a home office, yoga studio, spare bedroom or simply somewhere quiet to read.  However, if you want to use it all year round and in the evenings you will need to consider how to light it.  
This is an element quite often neglected when it comes to planning a new summerhouse and you may find your bolthole is not connected to mains electricity.  In this article we are going to explore ways to light your summerhouse, with or without mains electricity, to the ultimate effect, bringing together the latest technology and design trends.  Read on to get some inspiration
How Do You Light A Summer House?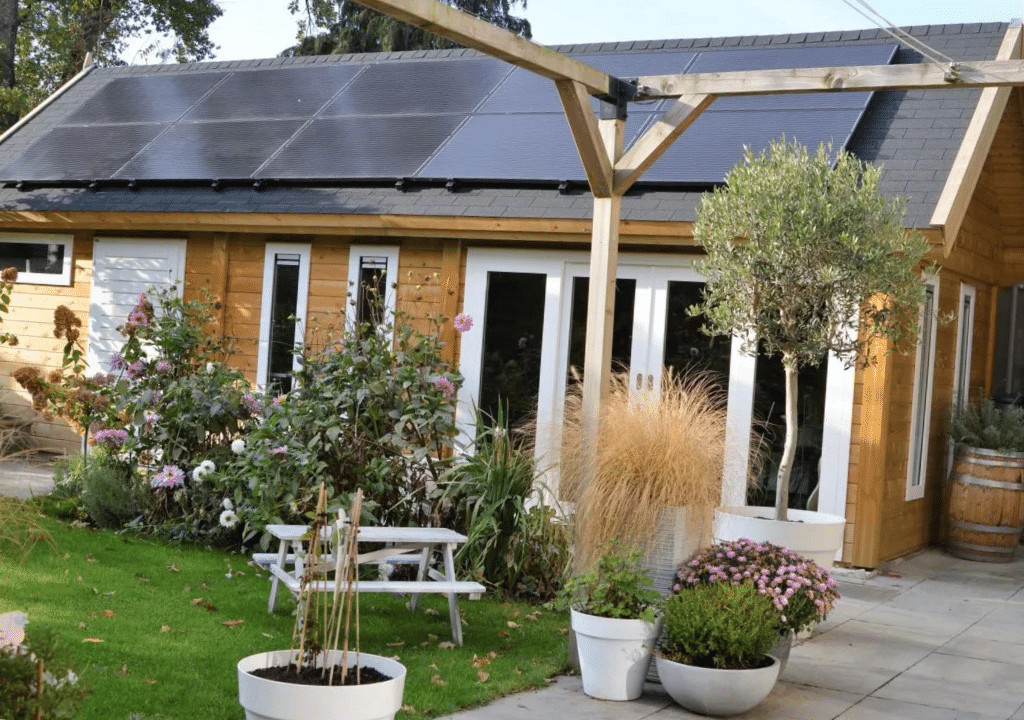 This will depend on what you are using your summer house for and whether you have mains power or not. Without mains electricity your best option is to go for a range of temporary lights which can be battery or solar powered.  Candles and lanterns can make a real impact and give a serene, calm atmosphere to your garden room.  Consider consulting an electrician to look at how feasible getting mains power would be.  Don't forget the eco alternatives too.  You could put photovoltaic tiles on your roof and have free solar power – at least in the summertime.
How Many Lumens Do I Need To Light My Summer House?
Lumens is the measure of light emitted by artificial bulbs. To work out the lumens you need, simply multiply the square footage of your summer house by 10-20 lumens per square foot.
If you have a log cabin type garden room you may wish to increase this as the dark wooden interior deadens the light.
What Will Your Summer House Be Used For?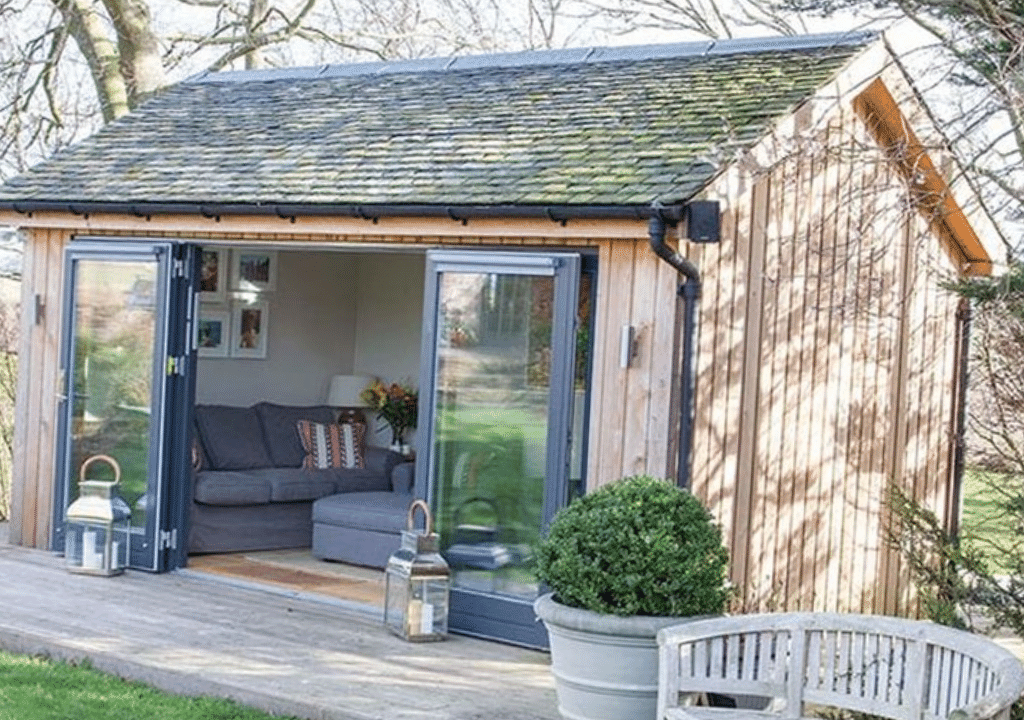 Before installing your lighting, think about what your garden room or summer house's main functions will be for you and your family.  They may overlap but if you incorporate some of the ideas below you should be on track for a lighting scheme that really works.
If it is a functional space such as a home office or a games room for your teenagers you will be looking at functional, effective light such as strip lighting or downlights.
Some Product To Get A More Relaxed Feel
If using your space as an office or workroom you may wish to install some task lighting.  This may be an anglepoise lamp clipped to your table – or a retractable ceiling spot to aid with something like fine drawing on those winter evenings.
Accent And Recessed Lighting
If you have cupboards or other areas you may need more light.  Try using battery-operated, under cupboard strips or push spotlights.  This will add variety to your lighting scheme and be practical too.
Relaxing Garden Room Lighting
A retreat in the oasis of your garden is the perfect way to unwind at the end of a busy day.  Soft lighting from table lamps, uplighters, candles and lanterns is the order of the day here.  Dimmer switches and wall lights will also give a relaxing ambience and give greater flexibility if your space is multi-functional..
Fun Summer House Lighting
A summer house lends itself to an outdoor summer party.  Decorate your garden room with bunting, fairy lights and candles, fire up the barbecue and pour that fizz.
Outdoor Summer House Light Ideas
Don't forget to light the exterior of your summer house or garden room.  This gives interest to your garden, means you can sit out in the evening and it can light your way back to your house.
As you can see there are a huge variety of products and design ideas out there, it's simply deciding on what you need and what you like.  Take inspiration from magazines, films, cafes and restaurants and have fun creating your perfect garden oasis.