Are you getting bored with your lighting and fancy a change? Although lighting isn't the first thing you consider  when thinking about your home decor, it is a major part of the overall look-especially during the darker, autumn and winter months.  It creates atmosphere and excitement as well as being functional.
Read on to discover some of the more unusual and different lighting ideas available to give your lighting scheme a bit of an edge. But first, let's look at the lighting trends this season.
What Lighting is in Style In 2022?
Smart Lighting Technology
Technology is everywhere now and increasingly we will be incorporating it into our homes. We can talk to our lighting, asking it to dim or change colour. We can have sensors to light our way which improves energy efficiency. Home lighting control systems can turn on eight lights with just one switch and aren't restricted to only one room. This is a trend which is only going to get bigger so you may wish to make the investment now and get ahead of the game.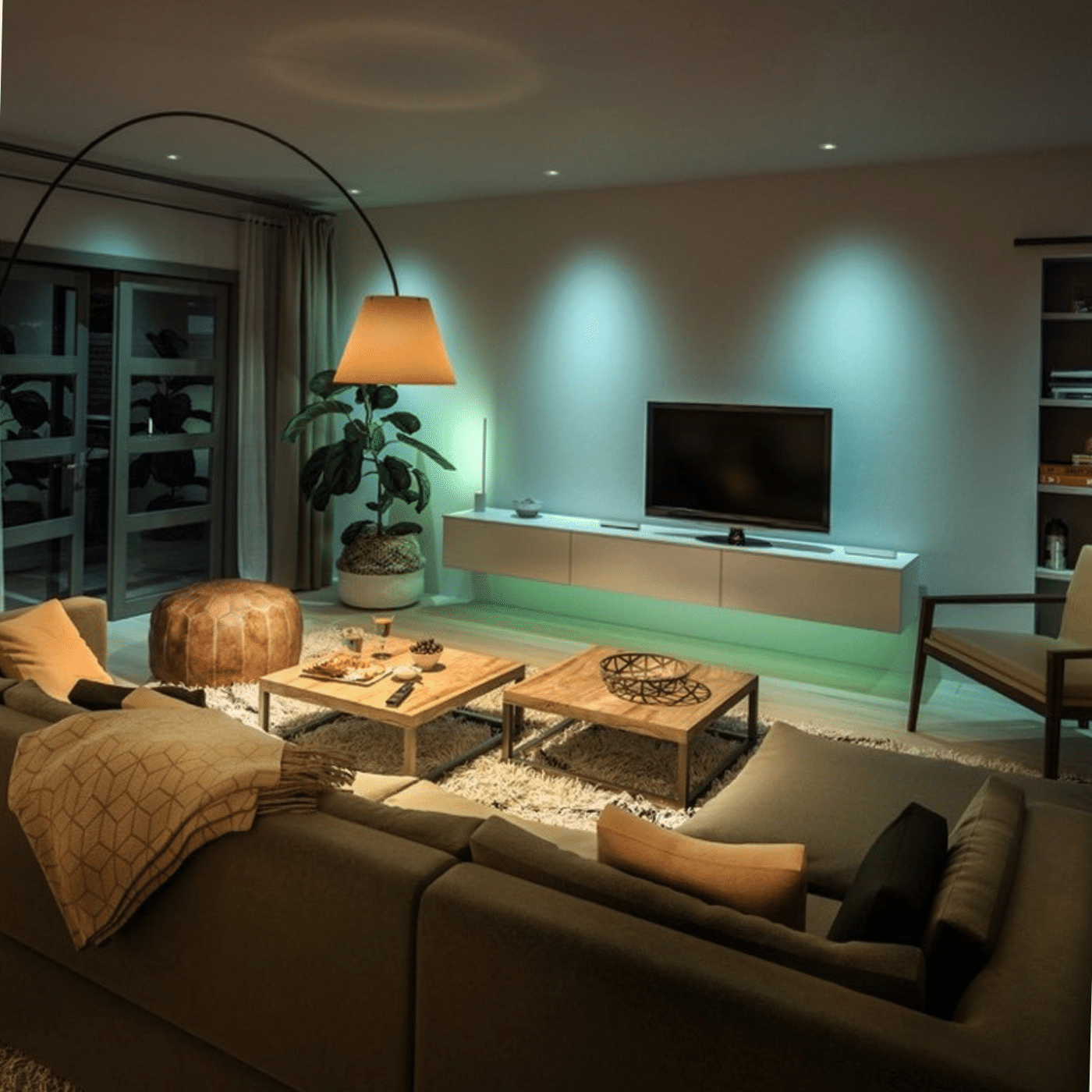 Architectural And Sculptural
This trend is projecting light fittings to centre stage and making them the focal point of interest.  They can add drama to any room and really give it a designer finish.
Back to the glamorous twenties and an era of industrial, geometric design.  Look for bold designs and shapes to give your home a genuine retro look.
You now have an idea what trends there are in lighting so let's have a look at the different types of lighting you may need in your home.
What Are The 4 Types Of Lighting?
It is generally agreed that there are 4 types of lighting, serving different purposes in your home
Ambient lighting.

Task lighting.

Accent lighting.

Decorative lighting.
Let's take a look at each of these.
This is your main source of light in a room that needs uniform, bright light in order for the space to function correctly.  Normally provided by overhead pendant lighting.
Task lighting is used to illuminate a particular area for a specific reason.  This might be an anglepoise lamp on a desk, a floor lamp over a reading chair or bright downlights onto a kitchen surface.
Accent lighting is used to literally shine a light on a feature you want to highlight in your home. A beautiful alcove, an original painting or a glass showcase. This gives texture and interest to your room and creates layers of light to give greater depth.
Decorative lighting is exactly that – lighting as a  decorative piece.  It's not so much the effect of the lighting but the object itself.  Think glitzy chandeliers, over-size pendant lampshades and novelty floor lamps.
So having looked at the type of lighting you can use in your home – let's get to the fun part of checking out some of the more unusual and different products available.
We hope this article has given you some new ideas or inspired you to have a look at something different.  It's amazing what you can do with a change in your lighting scheme. Get busy and let in the light.